Shadow Day Registration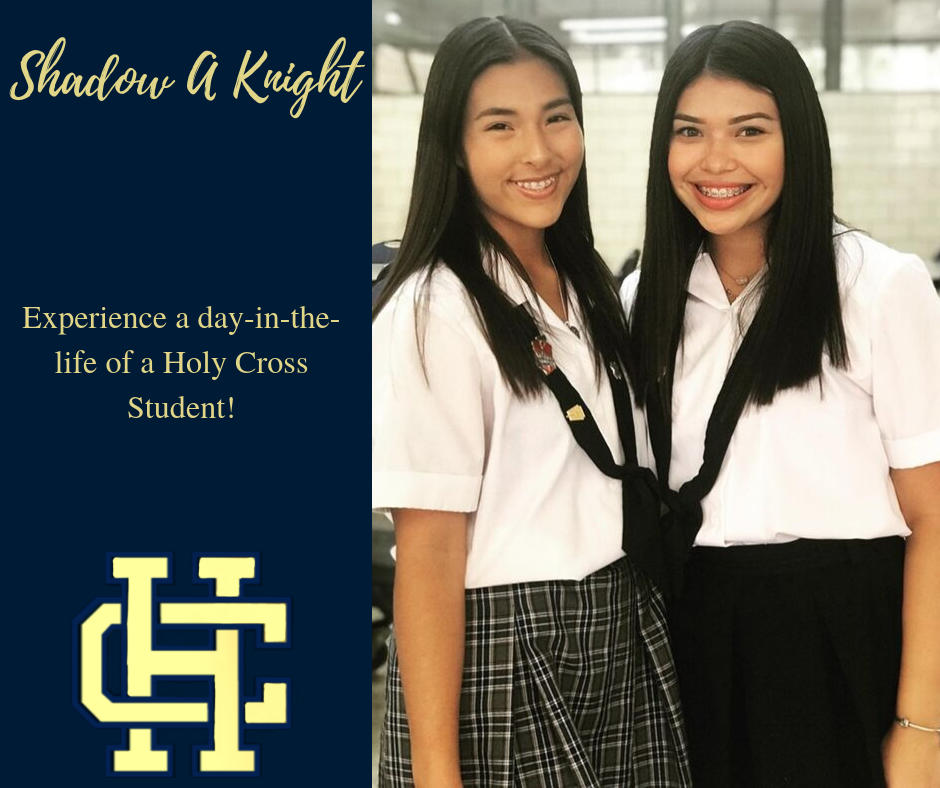 A Shadow Day is a chance for your son/daughter to experience a day in the life of a Holy Cross student. Your child will be paired with a current Holy Cross student who will lead them through their class schedule, acting as their guide for the day.
Shadow Day Registration
To register your son/daughter for a Shadow Day Experience, please complete this Google Form. You may also contact our Admissions Office by phone at 210-433-2178 or email at admissions@holycross-sa.org to schedule the visit. Shadow Day visits are offered Monday through Thursday and take place from 7:45 am-3:10pm. Once the registration form has been submitted, we will contact you to confirm the details and also send you a reminder the day before the Shadow Day.
On your scheduled Shadow Day, we ask that you arrive at 7:45 a.m. to be introduced to your shadow host and be ready to be picked up at the end of the school day, 3:10pm. Your child may wear either their school uniform or school appropriate attire on this day. Please note that they may bring a backpack and a notebook if they would like to, but it is not required. Lunch will also be provided on this day.
Thank you for choosing to shadow at Holy Cross of San Antonio and we look forward to seeing you on our campus soon!
Estefania Reyes Monsalvo
Director of Admissions
Holy Cross of San Antonio